Bridge Special Offer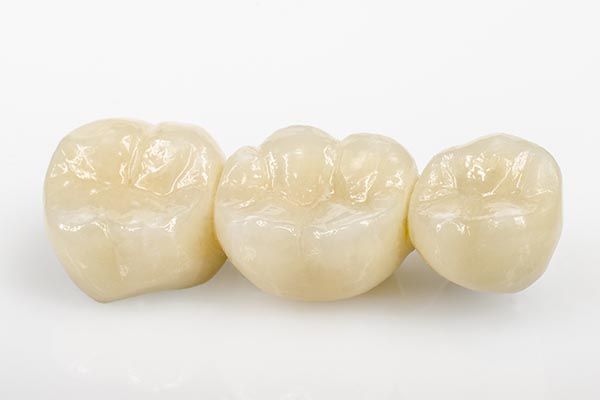 For a limited time, SK Family Dental is offering a 3-unit dental bridge for $2499.
Not sure if a bridge will work for you? Call our office today at 469-424-3000 and schedule a free initial consultation about your need for a bridge. That's a savings of $125!
We work to provide our patients with a beautiful smile – one with a fully restored and functional bite. To help make that affordable, in addition to the special pricing, we offer 0% financing for 6 months.
What Is A Dental Bridge?
A dental bridge is a series of custom-made prosthetic teeth to replace missing teeth that use surrounding existing teeth as anchors. In a 3-unit dental bridge, the two existing teeth that surround the missing tooth are recontoured into abutments to provide a base for the bridge. Then a mold is taken and sent to a dental lab. (You are provided with a temporary bridge until your permanent one arrives.) The finished bridge consists of two crowns, which are adhered to the abutments, and the prosthetic tooth in the center, which is called a pontic.
Bridges are made from durable material to last a long time, and are matched to the color of your other teeth. They blend seamlessly into your smile, providing a solution that helps you get back to enjoying eating and smiling again.
Schedule your consultation today to see if you can benefit from a dental bridge. Call our office at 469-424-3000, or fill out a request here and we will contact you by phone or email to confirm your consultation visit. We look forward to working with you to restore your beautiful smile!